Use code: JEWELRY-20. Excludes 14k fine jewelry.
⭐️ ⭐️ ⭐️ ⭐️ ⭐️
Very pleased. Noticed it's effectiveness within 2 days. Everyone should have one.
The most coveted EMF bracelet of 2023
Pure Light Cuff - EMF Bracelet
Where will harmony take you?
At Life Harmony Energies, we're dedicated to harnessing the power of Life Force Energy in our products so we can give you better health, balance, and joie de vivre that comes when you harmonize your home and body with high-vibrational energy.
★★★★★

I have heard and read about the effects of emf's on the body, so I really wanted to protect myself. As soon as I put the bracelet on I felt an immediate difference! I felt more energetic and overall better!!! Its amazing what we become accustomed to feeling and its supposed to be "normal".

Pure Light Cuff - EMF Protection Bracelet

Richard
★★★★★

As most I was skeptical but I noticed that just after the first day, I was less tired and achy. I was having an issue with my hand tingling after holding my phone... That is completely gone!

Carbon+ EMF Harmonizer Chip

Cathy
★★★★★

This bracelet is perfect for work or play. You forget that it's even on your wrist because it's so comfortable. Since wearing it, I sleep so much better and have more energy during the day. My moods are more balanced which says a lot considering the state of the world today. I don't feel the tingling from the EMF radiation that I used to. Definitely worth the money.

Heath & Harmony Bracelet

Sharon
★★★★★

I was feeling ungrounded, overly emotional, poor memory, etc. I decided on this bracelet. I have definitely noticed a difference. It's unmistakable. I'm back to my normal ability to take things as they come and my memory is better too!
⭐️⭐️⭐️⭐️⭐️ highly recommend!

Be Still & Know Bracelet

Erin
★★★★★

"I have been wearing my necklace for a week now and love it! I notice I'm more calm and don't wake up with headaches anymore. Everyone always comments on how beautiful it is."

Pure Light Pendant - EMF Protection Necklace

Anna
What our products do
Our products emit energetic frequencies that harmonize and vitalize the energy in your home, your food and water, and your whole body - elevating all these to a more positive energetic state.
The result is feeling more peace and calm in your environment, enjoying better health and wellbeing, and having more joy in your daily life.
Our proprietary bioresonance technology is completely natural, safe, and proven effective for 20+ years.
HOW IT WORKS & THE RESEARCH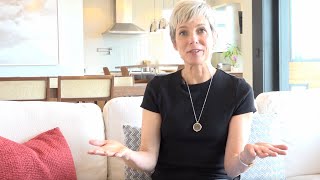 Energy is our specialty.
We've been bringing pure, positive energy into people's lives for over 2 decades through a cutting-edge holistic technology mastered in Europe. Now it's available to you.
★★★★★

Since getting it, I feel very happy in my home; it looks like my plants and pets are happier too. I do feel the bio resonance energies creating such a peaceful Zen-like atmosphere which is what I desire. I couldn't be more thrilled. I have several other products from LHE and plan to get a few more. Just like Tesla said… if you want to understand the universe you need to think in terms of energy, frequency and vibrations. 5- star quality & service - wholly recommend! Very happy 😊

Harmonizer Pyramid

Linné
★★★★★

It's hard to explain the difference these products make but THEY DO! I LOVE the water bottle - I purchased the pearls to use along with it and it has become so much easier to get my water in and stay on track with my health goals. I have used the harmonizer on several of my household items, jewelry and even food and truly believe it is making a difference. Thank you for such amazing products! I'm a fan for life!

Kitchen Kit

Karrah
★★★★★

I've been feeling much more peaceful since using this on a daily basis. It's a little morning ritual where I envision a protective field around myself as I'm spraying the energy spray. It's boosting my mental clarity and strength too! I'm noticing some real positive changes on my personal path since using this spray. Plus, it smells amazing - very light and airy! And the smell dissipates after, so you don't have to worry if you don't want to smell it all day long. I love this spray!

Aura Protection Spray

Kelly
★★★★★

This really surprised me. I put it on my iPhone and couldn't hold it for awhile. I could feel the energy in my hand and wrist. It actually hurt but that let me know this works. Since then, I haven't felt numbness in my fingers or tingling in my hand. Be safe and buy one for your cell phone.

Carbon+ EMF Harmonizer Chip

Sharon
★★★★★

What a beautiful piece of healthy jewelry! So thankful to have something so lovely to help protect me from the daily emfs that bombard us. We have been longtime customers & this is just the latest purchase. Lovely enough to give as a gift and has so much more meaning if it also protects your loved ones.

Pure Light Pendant - EMF Protection Necklace

Jen