Harmonize Your Mind/Soul Energy
Product Details
Enhances your intuition and "gut feeling"
Brings your mind and soul into balance so you can make wiser decisions
Subtle scent of organic

"Yoga Flow"

 

essential oil
Use every morning
1 fl oz./30 ml
Spiritual Balance is a potent spray that brings your mind and soul into harmony, which in turn strengthens your perception and intuition. In this way you gain access to your inner voice - your gut feeling. Recognize the right time, make the right decision, find the right people for your life plan. All of this is possible when your mental and spiritual balance is in equilibrium.
Since everything in your life manifests from energy, when your energy is harmonized, your life just flows. Use this amazing spray to tune into your inner wisdom and tap into the ultimate insight of Life Force Energy from which all experience manifests.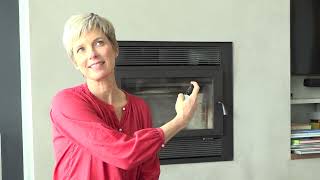 How it works
Our products emit high-vibrational frequencies that vitalize Life Force Energy in your food, water, atmosphere, and body for better health and well-being. The bio-resonance approach is an age-old but highly sophisticated way to change your life from the energetic level, which is the very foundation from which it manifests.
FOR 20+ YEARS
Putting Nature's Intelligence to work for spiritual balance.
It's a simple process based on age-old healing techniques that have been around for thousands of years. Real change happens at the energetic level, which then shapes your body, mind, and spirit - and in the case of Spiritual Balance Spray brings your mind and soul into harmony.
PROVEN TO WORK